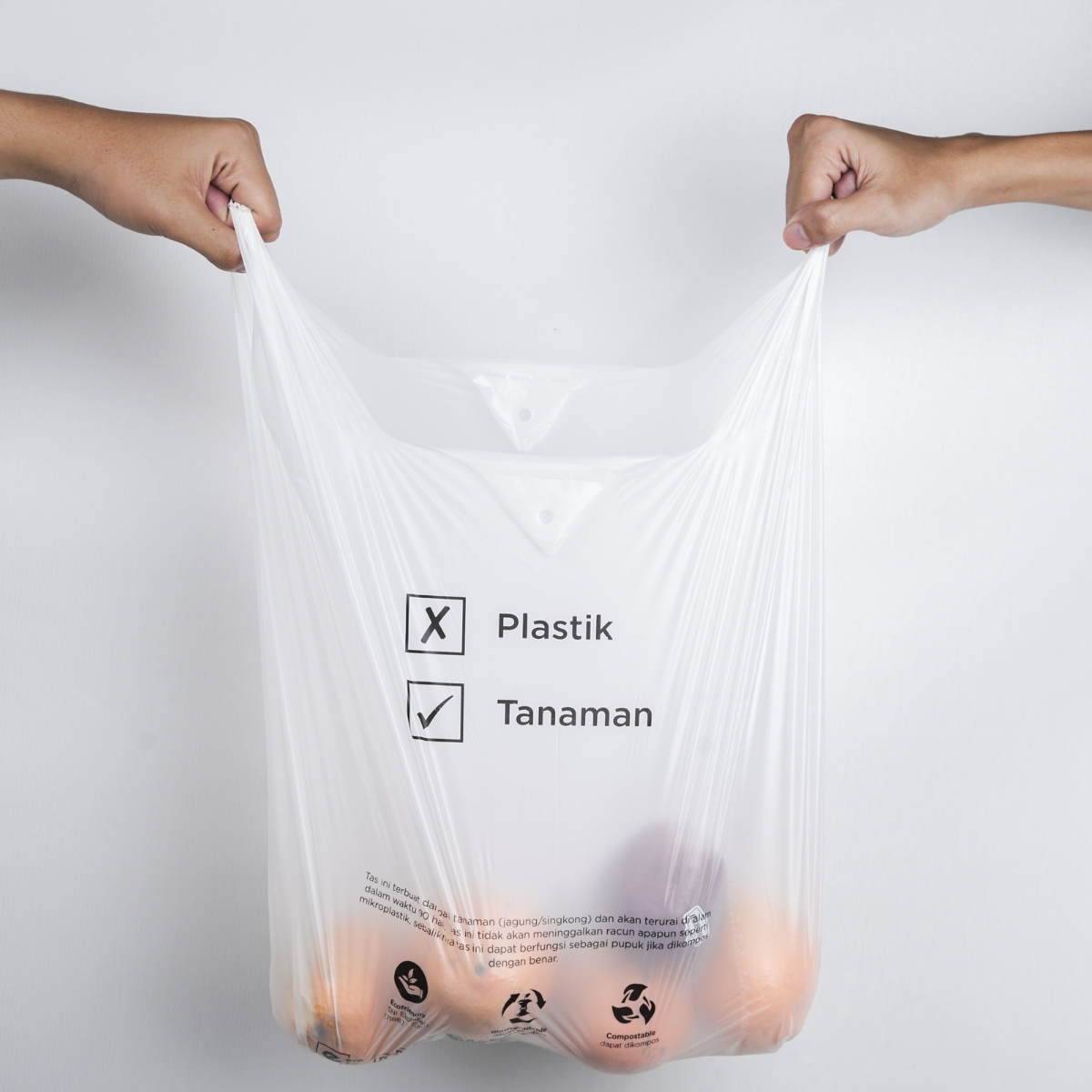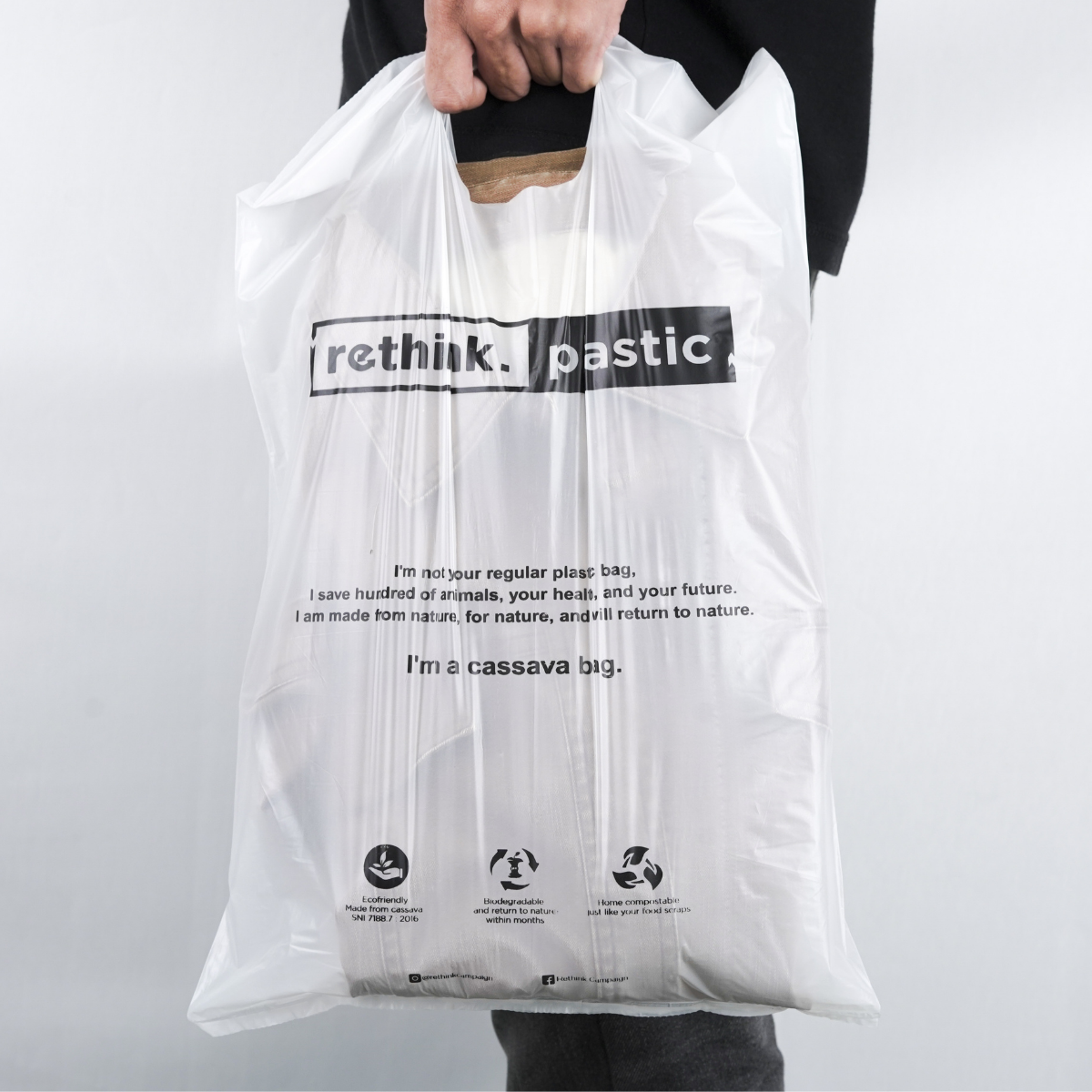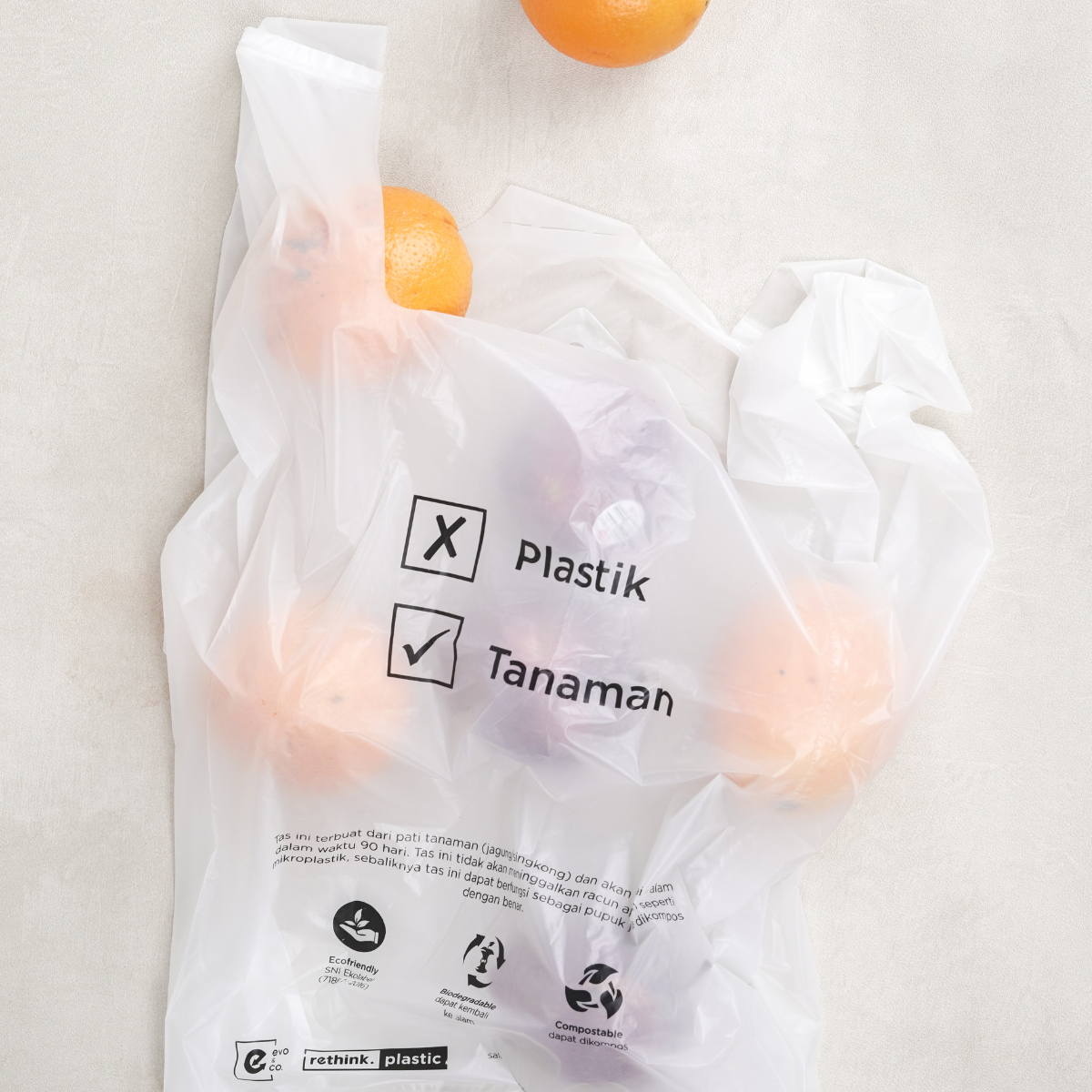 CASSAVA BAG
Our Cassava Bag is a bio-based polymer compound, manufactured from renewable natural materials (cassava or corn starch), as well as vegetable oil derivatives. It doesn't contain any polyolefin plastic and consequently will not produce microplastic during its degradation process that will contaminate the food chain.
Sustainability Properties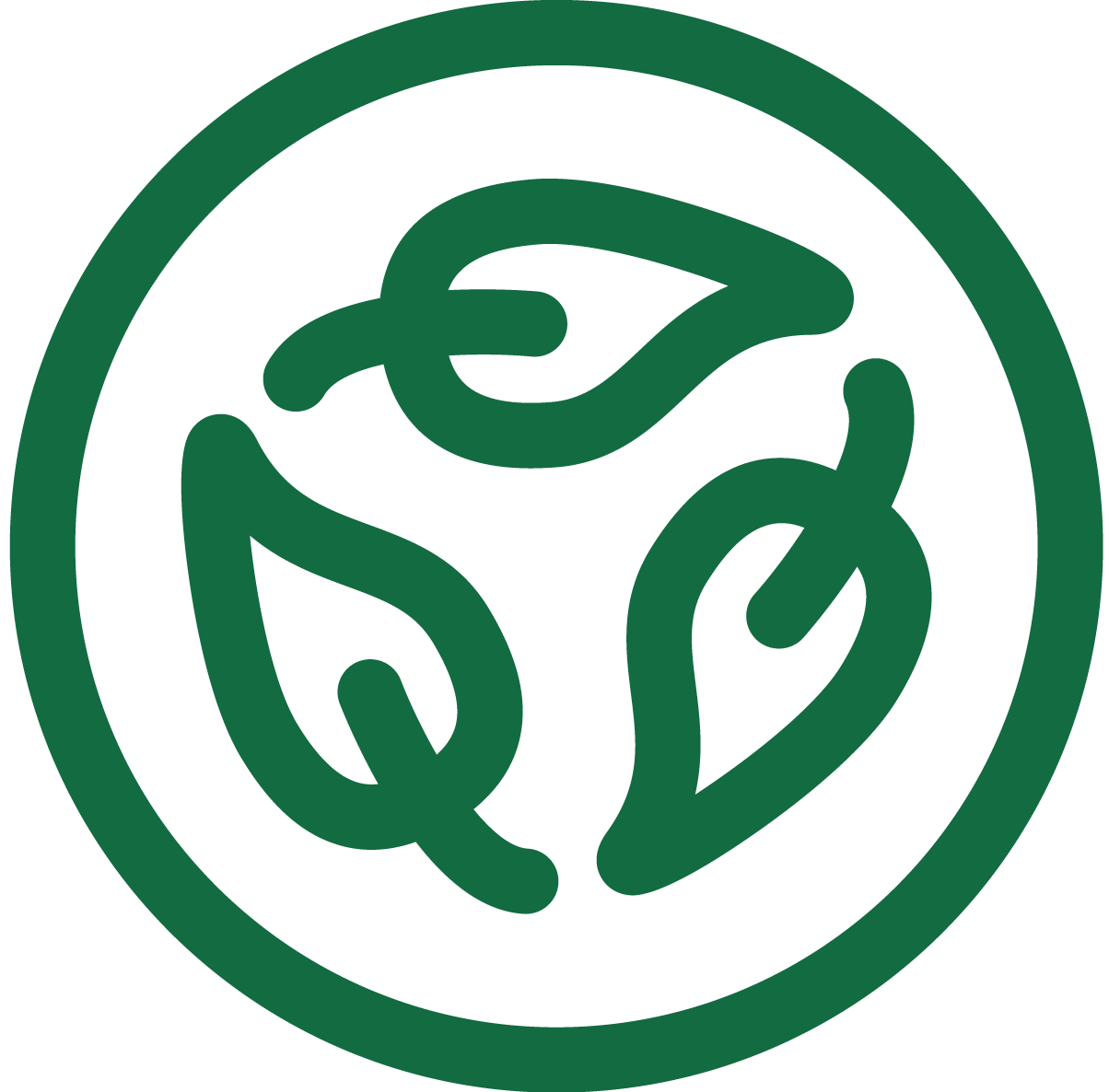 Biodegrable
Biodegradable icon means the product can be broken down by living organisms into natural materials.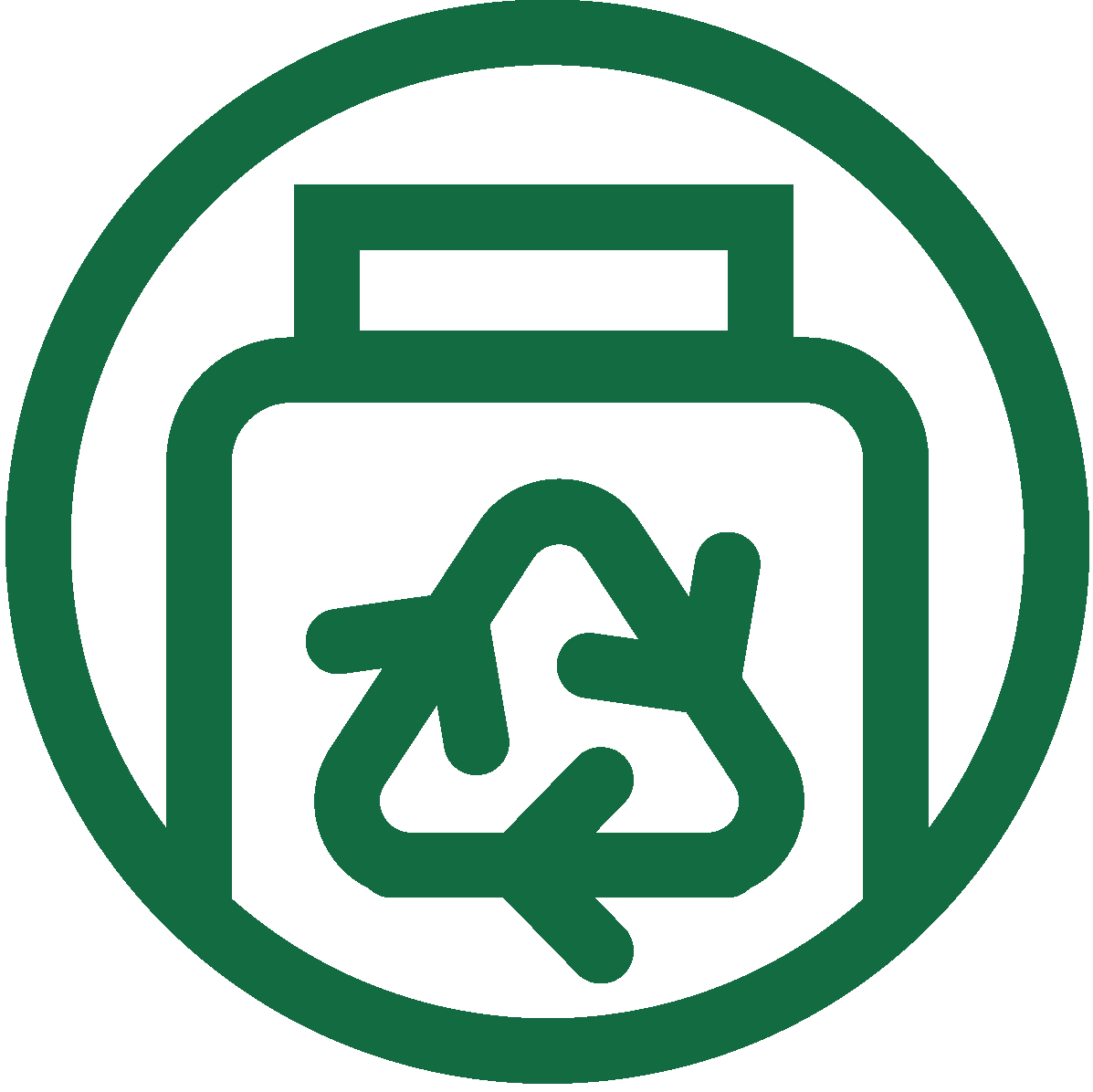 Compostable
Compostable icon means the product can be added to your composting facility.
Certifications
Acute Oral Toxicity, tested by WIL Research – Netherlands
This certifies that our cassava bags are toxic-free to the environment, animals, and humans alike.
Aerobic Biodegradable - Lab Tested ISO 14851
This report proves that our cassava bags can biodegrade themselves aerobically in nature within 180 days.
SNI Ecolabel for the degradable bioplastic shopping bag
Ecolabel certifies that our cassava bags' environmental-friendly properties are accurate and verifiable.
Frequently asked questions
Yes, you can customize the Cassava bag of your own size and specification. Please call us for inquiries.
Yes, you can customize the size and design according to your needs. Measurement will be based on the bag's width x length x micron thickness. For design, please attach the desired logo in high resolution. The price will depend on the bag's specification.
The shelf life is 2 years. It means that you can store it for two years if sealed inside its original packaging before the quality starts degrading. Once the original packaging is opened, the shelf life will be shortened to less than 1 year.
There are 11 colors available, please ask our team for details.
To retain the quality of the bio-bag, the products must be stored in dry and mild temperature-room. Humidity, higher temperature, direct contact with water and sunlight can affect the physical property of bio-bag and also speed up the biodegradation proce
Calculations will be based on the bag's width x length x thickness
Our bio-bag will degrade in natural condition to oxygen, carbon dioxide and water by action of microorganisms (e.g. bacteria, fungi). Our bio-bag does not need an industrial composting facility to be composted. It is also safe if ingested by snails, insec
Our bio-bag dissolves instantly in hot water, softens in cold water and leaves only a small amount of ash when burnt; contrary to conventional plastic which leaves molten residue behind.
The printing ink used on our bio-bag is alcohol-based and toxic-free.
It is a Bio-based film made from starch, vegetable oil derivatives and other non-toxic, environmental-friendly, and naturally abundant materials. It does not contain any PLA nor any polyolefin plastic compound and so, it will not degrade into microplastic